Following on from our recent review on 5 Best Smart Thermostats, here are the 5 Best Durable Headphones 2022. Buying headsets with good sound quality is ideal, but do they last? Discover the best durable headphones in the market for a mix of good sound and longevity.
Crazy how good music can leave you looking for How To Free Up Storage Space On Your iPhone so you can download more. Well, a sound is only as good as what is given it.
Everyone wants a headphone that is comfortable to wear with as much natural feel as you can get. You do not want to have pain in your ear followed by temporary hearing impairments now and then. Now, just when you get something that seems to be the answer, it gets faulty within a short while.
Most people can afford to get new ones so long as they get their desired sound quality. But if you are on a budget, frequently buying new headphones will prove to be difficult.
Important Factors to Consider when checking Headphone durability
The material should be Durable like steel, hard plastic, or aluminum.
The earcups padding material. If the padding gets spoiled easily, then it's not durable. Memory foam is durable padding used these days.
What type of cords? If you are using wired headphones, the cords should be Durable and bendable. You never can tell how you will move.
Top 5 Best Durable Headphones
Below is a list of the best durable headphones you can buy.
1. V-MODA Crossfade 2 Wireless
This headphone consists of a strong but very flexible metal‑core (steelflex) headband with paddings and leather covering. Ear cups have large memory foam cushions for comfort and noise isolation. With these features, you do not have to worry about breakage if it falls on the ground. Your steel headband won't break and the memory foam paddings can handle the shock.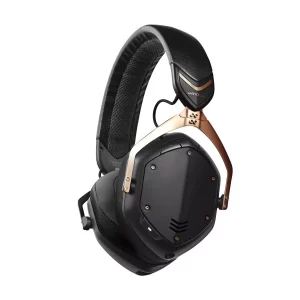 Crossfade 2 wireless has a unique CliqFold hinge joint for a stronger and easy fit, allowing you to fold and twist it. This also makes it possible to fold into the exoskeleton carry case that comes with the headphone.
This very durable headphone can give you up to 14 hours of playtime on a single charge, and the sound quality is good.
2. Sennheiser Momentum 2.0
The Sennheiser Momentum 2.0 is a wireless over-the-ear headphone. Though it has multiple connectivity options – Bluetooth, NFC and detachable cord, the fact that it is wireless gives it a good durability score. The reason is that you don't have to worry about wires yanking out or getting spoilt after forcefully getting hooked on something. One of the quickest ways to get your headphones damaged these days.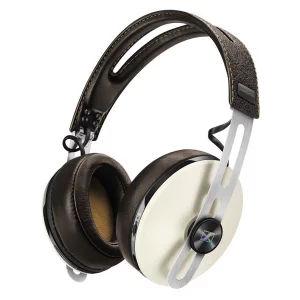 The headband is made out of stainless steel giving it a more sturdy frame. Padded with memory foam covered with quality leather, including the cups, you won't be seeing the foams being exposed any time soon. The Sennheiser Momentum 2.0 headset is foldable, so you can easily fit them in small spaces when not in use. This makes the cups less likely to get damaged.
While The Sennheiser Momentum 2.0 headset is tough and durable, it also offers a good sound quality. With an active notice cancellation feature, you can listen to what you want to listen to without external interruptions for as long as you want with a battery lasting over 20 hours.
3. Sony Premium Noise Canceling Headphones
The Sony Premium Noise Canceling Headphones are a class of Bluetooth over-the-ear headphones. The WH-XB910N, WH-CH710N, just to mention a few, and top of this is the Sony WH-1000XM4 which we will be looking at. Sony has been in the electronics business long enough, so best believe they give durable products.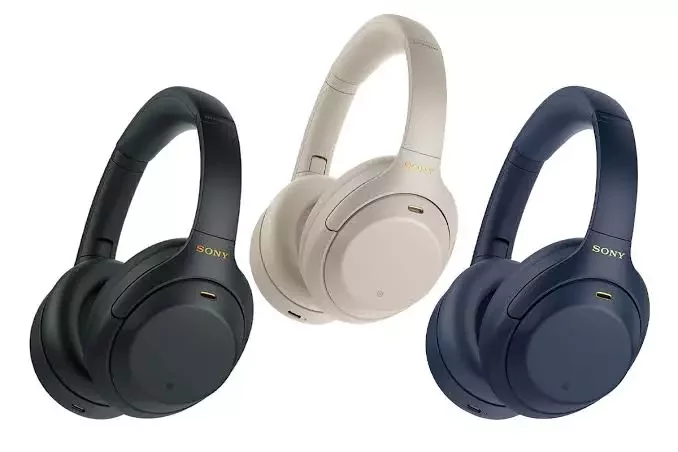 The headphones have a foldable and rotatable hinge. So you can fold it to be smaller. It also comes with a carrying case made with hard material for safely carrying your headphones when you are not using them. This balances out the possible easy crack and breakage of the headband plastic coatings. This wireless headphone is compatible with many things including Assistant and Alexa. So you can use it to control your smart home systems.
Designed to cancel out outside noise, they come with ambient controls and you can get high-resolution audio for as long as between 20 to 30 hours of battery life, depending on the model you are using.
4. Wraith 2.0 Wireless by Symphonized
These headphones are handcrafted with wood, metals, fabrics, and wood for longer-lasting durability. The earcups are carved from high-quality wood for added sound effects – mimic a concert hall sound and booming bass. And of course, they are padded for comfort.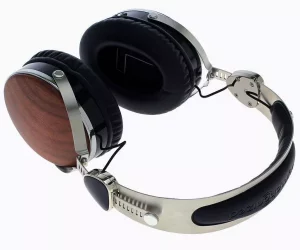 The headbands are made of aluminum and are adjustable, lengthwise. This budget headphone gives you a unique superior sound on battery life lasting up to 10 hours. Additionally, it also comes with a protective pouch
5. Brenthaven Edge Rugged Headphones
These headphones can survive a fall from a height of 6 ft!. Yes, they are that strong, built to withstand the hassle of an environment with kids. Comes with a braided cord which is tough, and The headband is made of flexible break-resistant steel and can be twisted and bent.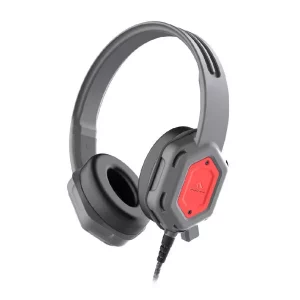 To crown it all, this headphone comes with a 2-Year Guarantee. It takes a lot of trust in product durability before a company can offer you that.
Frequently Asked Questions (FAQ)
Are wired headphones more durable?
Wired headphones are easier to fix as a result of their fewer components. But they can still get damaged, and easily when made out of materials that are not durable.
Do more expensive headphones last longer?
More expensive headphones have to last longer, that is why they are expensive in the first place, made with high-grade components. On the other hand, it is wise to bring to notice that sound quality can also amount to how expensive a headphone is. So a proper durability check is not how expensive, but what it is made of. After all, there are cheaper headphones that are very sturdy and durable.
Are wireless headphones durable?
Wireless headphones tend to have a more durability rating since they can be used without any obstruction in movement. However, the durability of a headphone depends on the materials from which it is made. The durable material will mean a durable headphone regardless of what type of headphone it is.
Final Verdict
While you are going for the best durable headphones, you should also check the sound quality as well. You don't want to end up buying what you will end up not using.
That your headphones are durable does not mean you should not handle them with care. The frame might look sturdy, but you can damage the inside. Keep them in their case or bag when not in use and refuse the urge to throw them.
Related Posts:
Please follow and like us: