Best Headphones For Oculus Quest 2. The Oculus Quest 2 is a virtual reality headset created by Facebook's VR/AR subsidiary. A successor to the Oculus Quest VR headset.
The Oculus Quest 2 features good graphics and a clean VR experience. The Oculus Quest 2 does have provisions for sound, two built-in speakers on dedicated strips at both sides. Good quality speakers, but if you are looking for more immersive audio that feeds into the ears, you need to look elsewhere.
Headphones are a good choice, sitting in-ear, on-ear, or over-ear and feeding in sound while keeping the outside side to a minimum. There are lots of headphones in the market, but sadly not all give a good experience with the Oculus Quest. You don't need the best durable headphones, what you need is the best gaming sound while also having as much freedom as possible for a good VR experience. Below we have listed out the best headphones to use with the Oculus Quest 2 VR headset.
Best Headphones For Oculus Quest 2
Logitech G Pro Quest 2 Headphones
The G Pro Quest 2 headphone is an over-the-ear headphone with passive noise isolation thanks to its well-padded earpads to keep you locked on to your game sound. It is 3.5 mm aux minimal latency connection is just the right length for use with the Oculus Quest 2. So you do not have to encounter maneuver hindrances from a lagging cord. It delivers non-lagging synced audio via audio drivers specifically designed for gaming audio, the PRO-G 50mm audio drivers. It has a good frequency response across a wide range of frequencies, so you get all the bass, mids, and highs for a more immersive experience of the VR world.
Sitting comfortably across the Oculus Quest head straps with leather-covered memory foam padded headband and earpads, the Logitech G Pro headset is comfortable to wear, and for a longer time. You can adjust the fork to fit head size so the memory from padded earpads sits directly over the ear and block out external sounds. Its aluminum and steel housing keeps it in good shape for a long time. Plus it gives it a beautiful look.
The headset also comes with a detachable mic with a pop filter. Oculus Quest doesn't have support for an external mic, but you can find other uses for it, together with the PC cable and splitter that come with it as a bonus.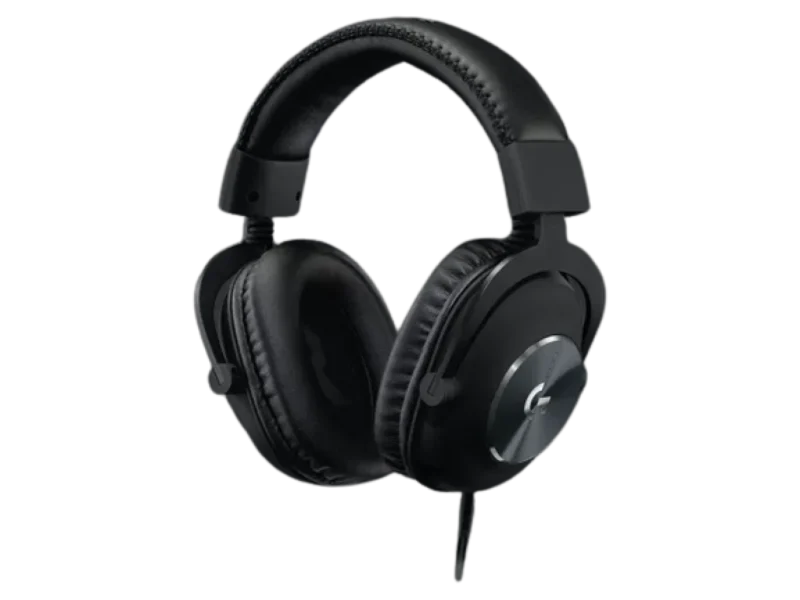 Specs
Length x width x height: 5.43 x 3.70 x 7.67 inches (138 x 94 x 195 mm).
Weight: 11.28 Oz (320g)
Frequency response: 20 Hz – 20 kHz
Noise Isolation: ±16 DB
Impedance: 35 ohm
Sensitivity: 91.7 dB SPL @ 1 mW & 1 cm
Driver: Hybrid mesh PRO-G 50 mm dedicated gaming audio drivers.
Cable Length: 10.24 in (260 mm) for Oculus Quest 2
Housing: Steel headband and Aluminum Fork
Padding: Memory foam leatherette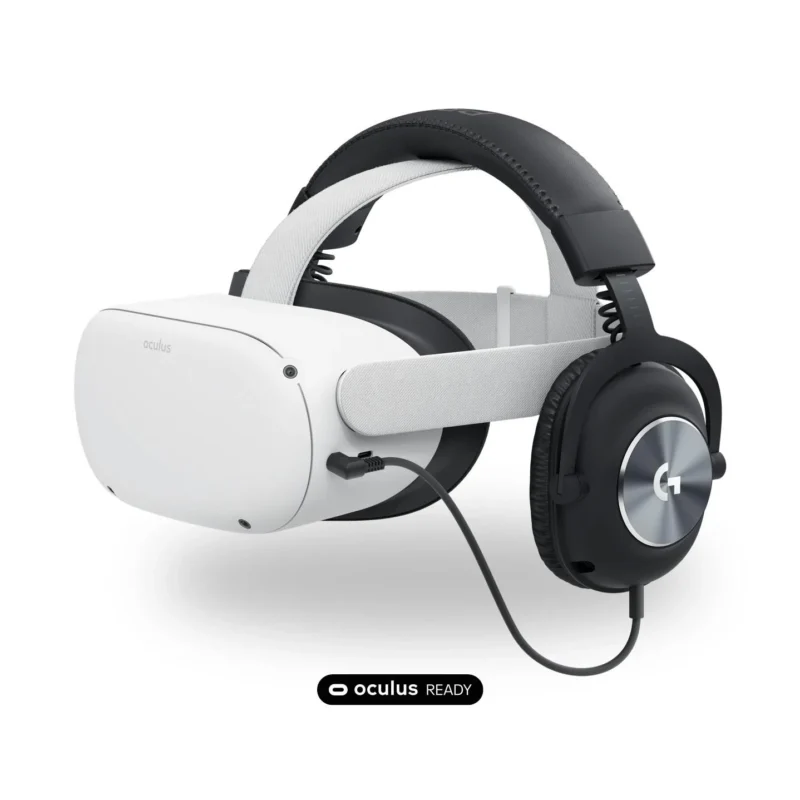 Features
Passive noise isolation
Powerful 50mm audio drivers
Custom length 3.5mm cable
Comfortable memory foam leatherette headband and earpads
Adjustable aluminum Fork
Durable build – Premium steel and Aluminum
Leather coated earpads and headband
Wait a minute, this is for the HTC Vive VR headset. Yes, I know. Designed specifically for use with the HTC Vive VR headset, you can use the good quality audio strap with your Oculus Quest 2 if you have the right mod.
Frankenquest 2 mod. A simple 3D-printed piece from modders at the Business Company VR makes it possible to connect your Oculus quest 2 to the HTC Vive deluxe audio strap.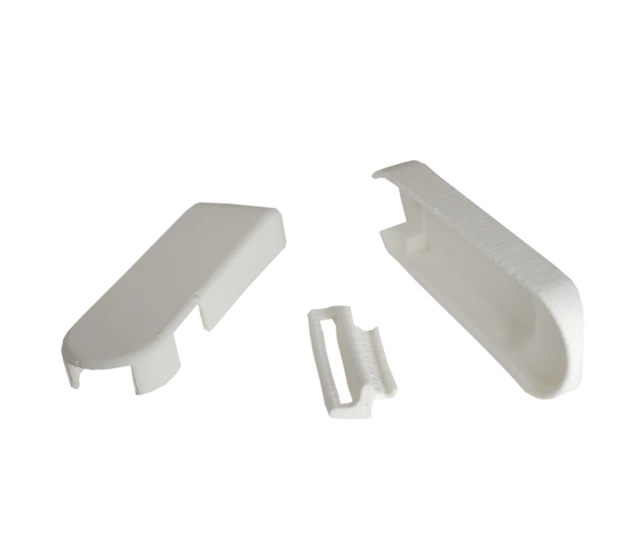 The HTC Vive Deluxe Audio Strap comes with built-in headphones that rest on your ears unlike that of the Oculus Quest 2 inbuilt speakers.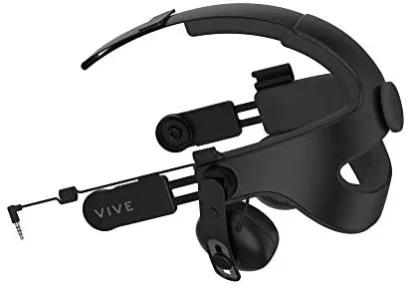 Features
Adjustable dial strap for good fit and comfort over any head size
Built-in headphones
Height and angle adjustable headphones for a good fit.
Padded design
360 3D sound
Logitech G333 VR Oculus Quest 2 Headphones
The Logitech is designed specifically for gaming audio. An in-ear headphone customized to bring you deeper into the Virtual reality experience. It features a 3.5 mm aux minimal latency cable that feeds in audio in real-time and is of custom length specifically for the Oculus Quest 2. Combined with Velcro straps, wires won't be in the way of your VR experience. Sound is high quality with dual 5.8 mm + 9.2 mm audio drivers delivering both bass and highs/mids, to bring realistic details to audio.
With an aesthetic aluminum housing to protect its components and ensure durability, the G333 headphone comes with 3 silicon tips of different sizes to ensure personal comfort. So regardless of the ear size, you have to work with, it sits in with little to no discomfort.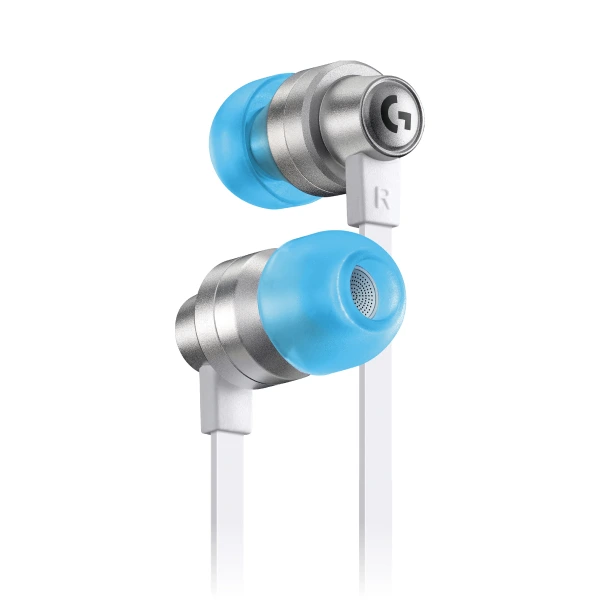 Specs
Weight: 0.42 oz (12g)
Driver: 2 dynamic audio drivers (5.8 mm + 9.2 mm)
Frequency Response: 20 Hz ~ 20 KHz
Sensitivity: 101.6±3 DB @ 1 kHz SPL
Impedance: 24 Ohms ±20%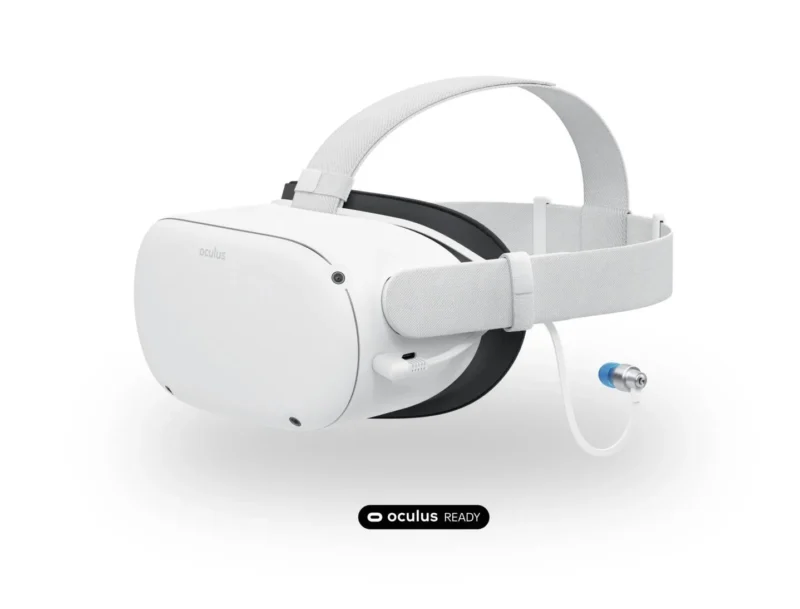 Features
Custom cable length for Oculus Quest VR
Custom velcro cable straps
Gaming grade Dual dynamic drivers – Enhance audio bass and clarity
Aluminum housing
3 different size soft Silicon ear tips – Comfort regardless of ear size
Kiwi Q8-3 Meta Quest 2 Earbuds for Oculus Quest
Love the G333 but can't make the price cut? The Kiwi Q8-3 earbuds come at a lower price with a little sacrifice in audio power. With 10mm audio drivers delivering across a 20 Hz – 20 kHz range, it gives an improved audio experience across mid-tones, highs, and bass, then the default Oculus Quest 2 speakers.
Though not too superior in audio power, it does have a humanized left and right ear design. Each feed with separate single-channel calibrated sounds to give a 360 degrees 3D audio feel in your ears.
Its stylish design makes it a beautiful fit for your Oculus Quest 2 headgear. And also a comfortable fit in the ears with 3 different sized soft earbud caps to choose from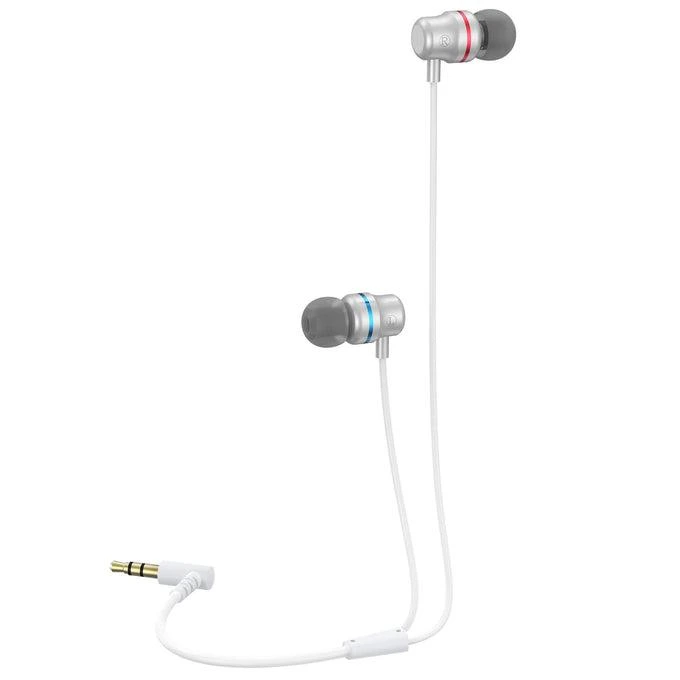 Specs
Driver: 10mm drivers
Frequency Response: 20 Hz ~ 20 KHz
Sensitivity: 108db±4db
Housing: Aluminum and TPE materials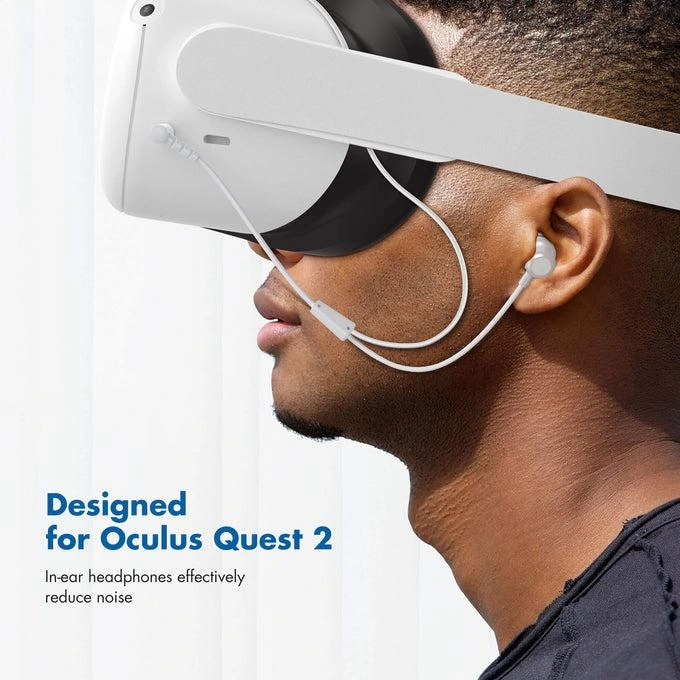 Features
Noise isolation
Humanized 360° 3D audio
Different sized earbud caps
Stylish design
Durable material
Hi-Fix Clip-On Headphones Oculus Quest 2
This is a modded Koss Porta Pro on-ear headphones modded especially for Oculus Quest 2 by EngineeredAF. Sound is of great quality powered by Koss Porta Pro drivers to give every detail across a wide frequency range.
Since it doesn't come with a headband to sit across your head and grab onto the ears, they have spring-loaded articulating headphone arms instead. This ensures good fit maximum grip on the ears without sacrificing comfort for too much pressure.
Easy lockout rotating arms make it easy to rotate them on and off from the ears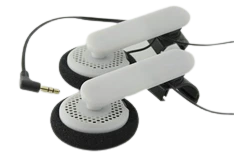 Specs
Weight: 8 oz
Dimensions: 12 × 9.5 × 3 inches
Driver: Koss Porta Pro drivers
Frequency range: 15 – 25,000 Hz
Impedance: 60 ohms
Sensitivity: 101 dB SPL/1mW
Head Strap: Official Oculus Elite Strap, BoboVR M2 Halo, Generic 3rd Party Head Strap, Generic 3rd Party Halo Strap,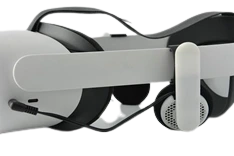 Features
Spring-loaded headphone arms – for comfort and perfect fit.
Breathable earpads
Quality 3D printed clip-on mechanism
3D spatial audio
Compatibility with aftermarket straps.
Final Thoughts
The Oculus Quest 2 VR headset can work with any 3.5mm jack headset. Also, Oculus mentions that Pixel USB-C buds, Samsung Type-C Headphones, or OnePlus Type-C Bullets Earphones all work with the Quest 2. This takes up your charging port limiting some accessories from being connected. So your best bet is to buy any of the above listed Best Headphones For Oculus Quest 2.
Related Posts:
Please follow and like us: