Want to take coffee brewing with your Aeropress coffee maker to a whole new level? Let's look at the best Aeropress accessories in the market.
AeroPress is a portable manual coffee-making machine. A combination of a french press and a drip coffee maker. Simple in design and easy to use, this coffee maker employs a brewing technique that turns coffee beans into coffee and espresso drinks of great taste by merely applying pressure through a plunger.
The popularity of this coffee maker has brought about so many accessories that you can use with it to brew you that excellent cup of black goodness. It is worth mentioning because they are mostly attachments manufactured by third parties and not the Aeropress company itself. Glad to say that when something is that good, you can't just help but make it better.
These third-party add ons extend the capacity and functionality of the Aeropress coffee maker. And not just that, some are just there to make it easier to use. Others take its portability to a whole new level, allowing you to take your humble barista companion with you anywhere.
Ready for an upgrade, let's begin the quest for the best Aeropress accessories. But before then you read our previous review on 5 Best Durable Headphones 2022.
Best AeroPress Accessories
1. 2Pour Dual Press Accessory
2POUR is an Aeropress accessory that makes it possible to brew coffee into two cups at the same time. The Aeropress is a single plunger design with a single outlet. This means you can only brew into a single cup per time. So rather than brewing one for your friend first, before redoing the process, brew another for yourself. With 2Pour, you can brew two cups of 8oz coffee at once, saving time.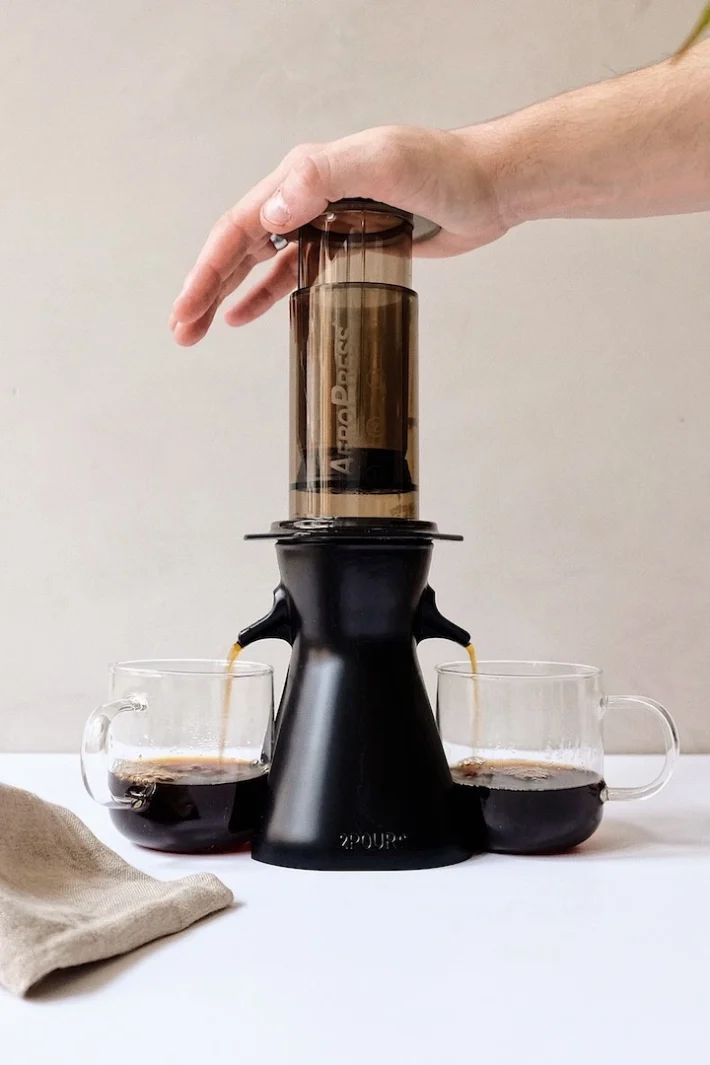 Features
Easy to use – 2Pour does not come with any special running mechanism. All you need to do is place it beneath your Aeropress like you would a regular cup.
Reusable
Washable – A single unit with no removable parts. Wash like you would wash a cup.
2. PUCKPUCK – Aeropress Cold Brew Adaptor
If you are a fan of cold brew drip coffee, the Puck Puck Aeropress accessory allows you to get that choice brew with your Aeropress coffee maker. Attached at the top of the coffee maker, you can control water from its 500ml capacity plastic water bottle to drip slowly onto the brewing chamber of the Aeropress. For even extraction of coffee grounds, a splash filter is included at the bottom to evenly disperse water to the grounds inside the Aeropress.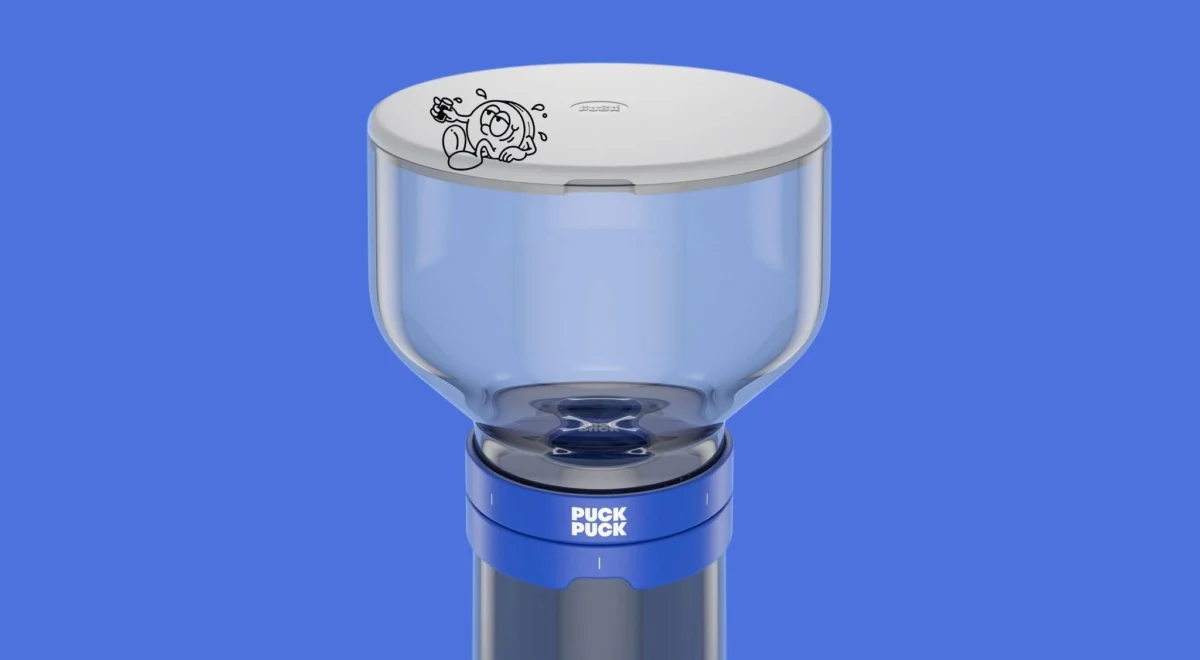 Asides from its 500ml capacity bottle, the screw head of the Puck Puck is universal, compatible with lots of other water bottles out there. So you don't have to worry about capacity or carrying the Puck Puck water bottle everywhere.
It also has a free Puck Puck drip counter app for download on Android and iOS, to assist with drip valve dial adjustment and calibrations in seconds.
Features
Adjustable 2-part plastic twist drip valve.
Detachable 500ml capacity plastic water container.
Universal screw head – compatible with many brand water bottles.
Splash filter – for even water dispersion.
Free Drip Counter mobile App – Available on Android and iOS.
3. JavaJug 2
The JavaJug2 is a multifunctional unit accessory for the Aeropress. Designed to fit with the Aeropress, you do not have to worry about cups that can fit the Aeropress. It is designed so you can brew your coffee directly into it and also serve from it. Its capacity makes it possible to brew up to 4 8oz cups of coffee at a time.
The body is made of food-grade stainless steel. So it is perfectly safe and rugged within its accompanying JavaJacket that helps keep the temperature constant. Brew your coffee, and keep it stored for later use if you want to.
The JavaJug also serves as a storage unit for your Aeropress. It can accommodate the components securely within its two-level tabs to keep the contents intact.
Features
Internal fill lines for measuring 8oz and 5oz coffee cups.
JavaJacket – For fitting the Jug into. It helps in keeping your drink temperature hot or cold for a long time.
32oz capacity.
4. Fellow Prismo
Specifically designed to ease the process of making espresso-style coffee with Aeropress, this attachment turns your Aeropress into a mini Espresso coffee machine.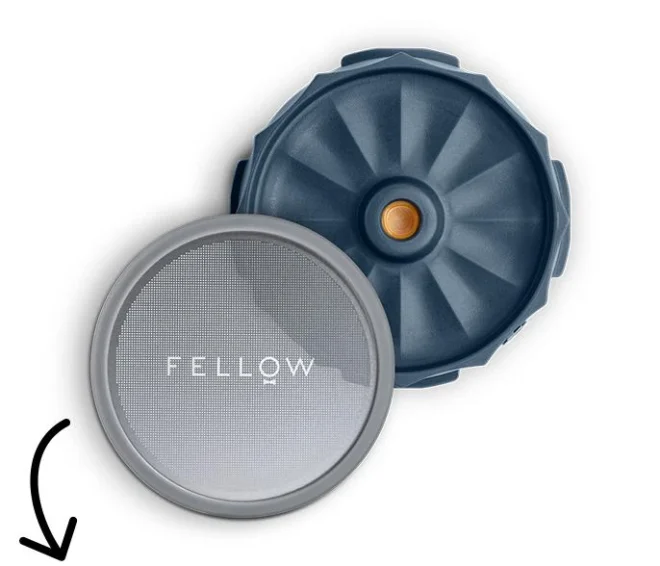 Some coffee recipes will require longer contact of water and coffee for full extraction. To do this will require you to invert your Aeropress so the liquid doesn't spill out. Fellow Prismo is equipped with a pressure-actuated valve so nothing comes out until you start plunging. This brings immersion time under your control without having to invert the Aeropress. That is a lot more to your recipe list, you can add cold brews to it now. The valve also allows for a high-pressure build-up too.
Features
No-drip seal – Brew recipes without having to invert your Aeropress coffee maker
Pressure actuated valve – Everything stays sealed until you press the plunger.
Reusable etched metal filters – 150-micron metal filter is a good replacement for the Aeropress paper filters. You can wash them after each use.
5. Porlex Mini Coffee Grinder
The Porlex Mini is a portable ceramic burr hand grinder for grinding coffee beans. This mini accessory is a good companion for your Aeropress coffee maker if you want to get those grinds right before you brew. It has a stainless steel body for added durability.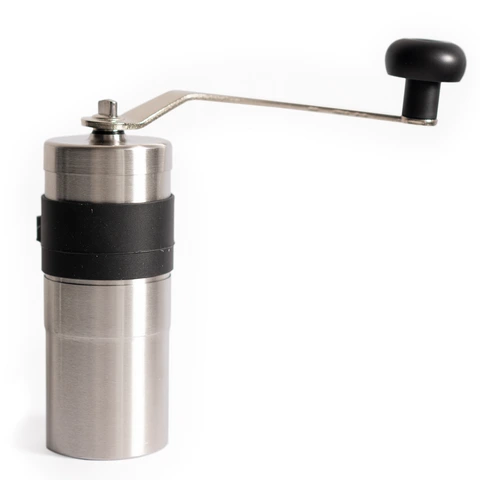 Features
approximately 37 Micron Change per click
Slim design. It can fit into an Aeropress.
Ceramic Burrs – Ceramic is not water absorbent and does not add any smell.
20g capacity.
6. Aesir Paper Filters
Nothing does the job better than a good old paper filter. Made from a laboratory-grade paper of premium quality, the Aesir paper filter is more effective and efficient than the regular Aeropress paper filter. With a consistent pulp making them twice as thick with smaller pore size, it does a good job of preventing sediments from settling in your cup. And above all, they are low absorbent paper filters, so you do not have to worry about losing half your cup to thirsty paper filters.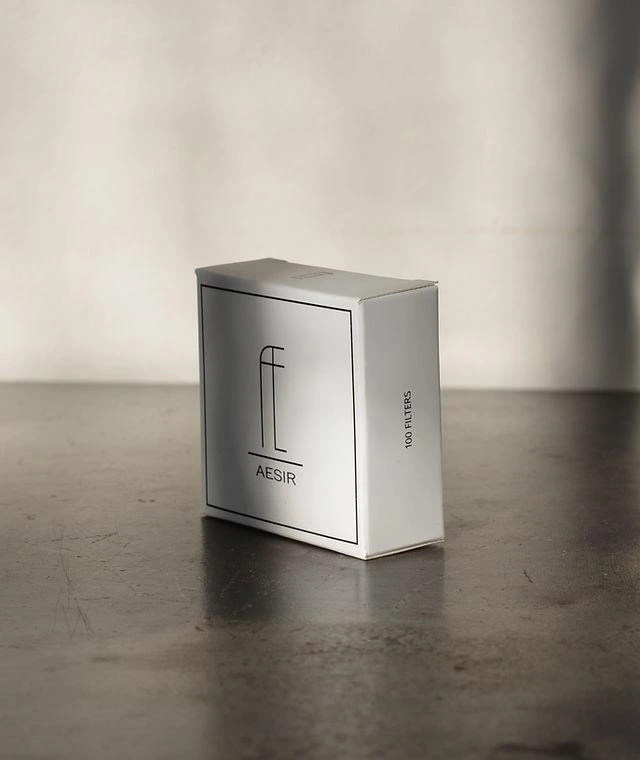 Features
Smaller size pores
Low moisture-absorbent papers.
Consistent pulp for uniform thickness.
Premium laboratory-grade paper.
Final thoughts
While these accessories are not manufactured or endorsed by Aeropress Inc, the manufacturers of Aeropress, make them more efficient to use.
And if you are wondering if Aeropress is really worth the hype, yes it is. It fits in your budget and being lightweight makes it easy to carry with you if you are a frequent traveler. If you buy from the best Aeropress accessories we just reviewed then you don't have to worry about what your next cup of coffee is going to taste like.
Frequently Asked Questions
Related Posts:
Please follow and like us: