Cables are gradually fading away, and in its place, wireless technology is taking over. Bluetooth speakers, and Google home systems, just to mention a few. This article will explain how to connect AirPods to Xbox.
Apple AirPods
The Apple AirPod is a best seller when it comes to quality wireless audio that comes with a bulk of convenience and portability. Wireless in-ear audio buds that give you great sound and are easy to wear and carry around, who wouldn't love to have one in the ear as you horn your Xbox controls?
Xbox wireless audio
Xbox is a popular video gaming brand created and owned by Microsoft. With all the games and streaming services at your fingertips, Xbox consoles are not so Bluetooth-friendly.
Modern Xbox controllers support some third-party Bluetooth adapters. These can be connected to Xbox Wireless Controllers via the integrated 3.5mm headphone jack. It expands your console to AirPods and other wireless accessories, giving you a direct line to your Xbox gameplay audio.
The Xbox has an ecosystem of accessories that utilize the Xbox wireless protocol for connection. A different wireless technology than what your AirPods and other wireless accessories use. Xbox compatible headsets can be connected to an Xbox wireless Controller using either a 3.5mm audio jack or the Controller using either a 3.5mm audio jack or via Xbox One Stereo Headset Adapter.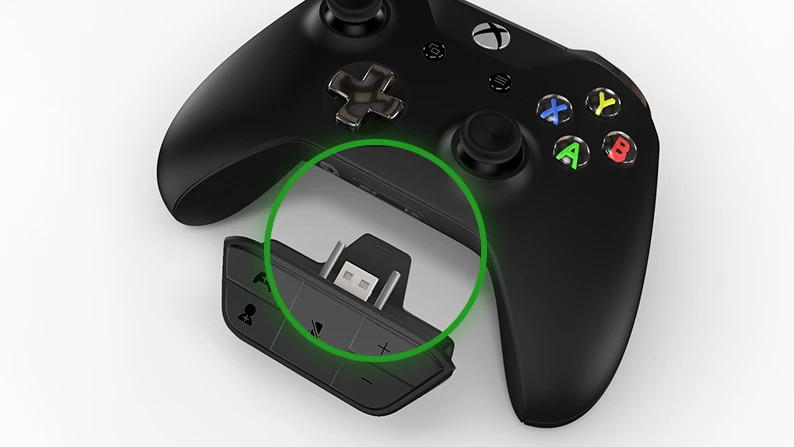 Your Airpods are not going to work directly with your Xbox console. The wireless Xbox headsets are designed for that purpose. But If you already have AirPods, you can still make it work!
How To Connect AirPods To Xbox
The key to connecting your AirPods to Xbox is to utilize the remote play connection between your Xbox console and the Xbox app on your phone.
Enable the remote feature on your Xbox console
The remote feature on your Xbox provides a video stream output from your console to your phone. This also includes game audio, which is what we are looking to get in your AirPods.
To enable the remote feature on your Xbox console
Open the Guide menu on your Xbox console by pressing the Xbox button on your controller.
Select your profile icon or picture to open the Profile & system tab.
Select Settings from the list of options.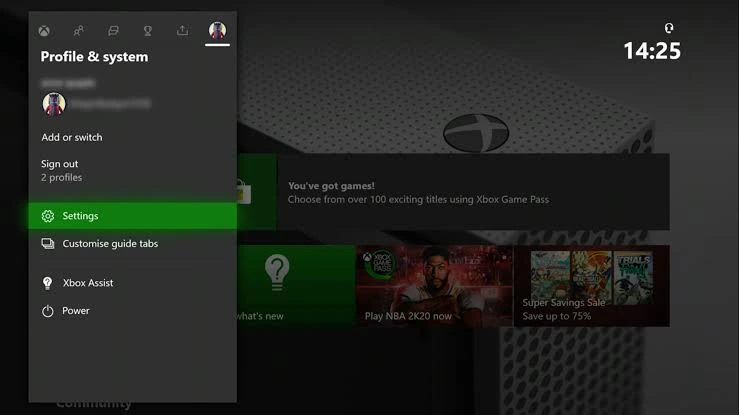 On the settings options, navigate to and then open the Devices & connections tab.
Select the Remote feature from the options
Check the box next to Enable remote features.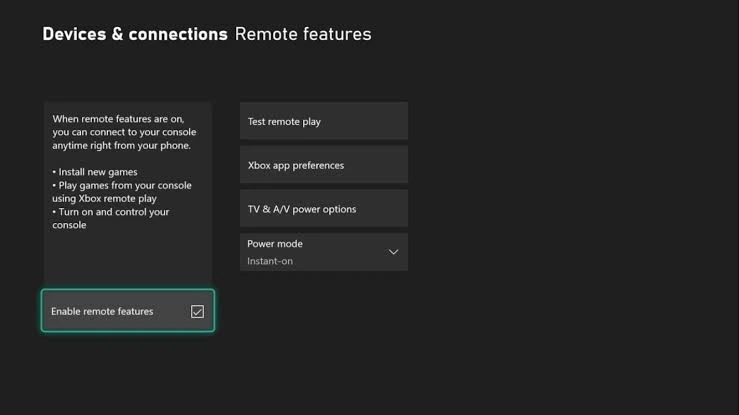 Additionally, still on the Remote feature settings screen,
Set the Power Mode to "Instant On"
Select Xbox App Preferences.
Under Xbox app, select "Only from profiles signed in on this XBOX Console".
Under This Xbox console, check the box next to "Allow Play to Streaming"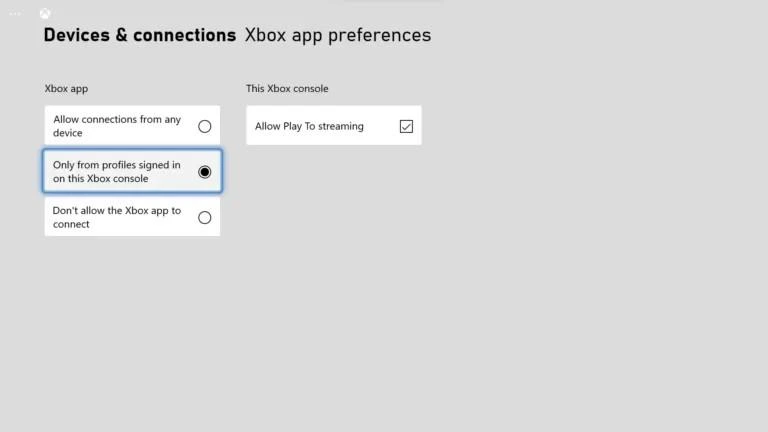 Connect your AirPods to your phone
Make sure that your AirPods are connected to your iPhone. If you are using an Android phone, AirPods is probably not going to pair with your device. But not to worry, you can make use of any audio hardware that is compatible with your phone. It works, so long as your phone is getting the stream from your Xbox console.
Set up Xbox app for remote play on your phone
First, you need to ensure that your Xbox console is turned on and you are logged in with the above settings. Both your Xbox console and your phone need to be connected to the same Wi-Fi network before you proceed. 5GHz Wi-Fi connection is recommended for the best results.
To set up your Xbox app for remote play on your phone
Open your mobile device.
Sign in to your Microsoft account.
On the Xbox personalized dashboard, click on the streaming icon next to the notification icon at the top right corner of the screen.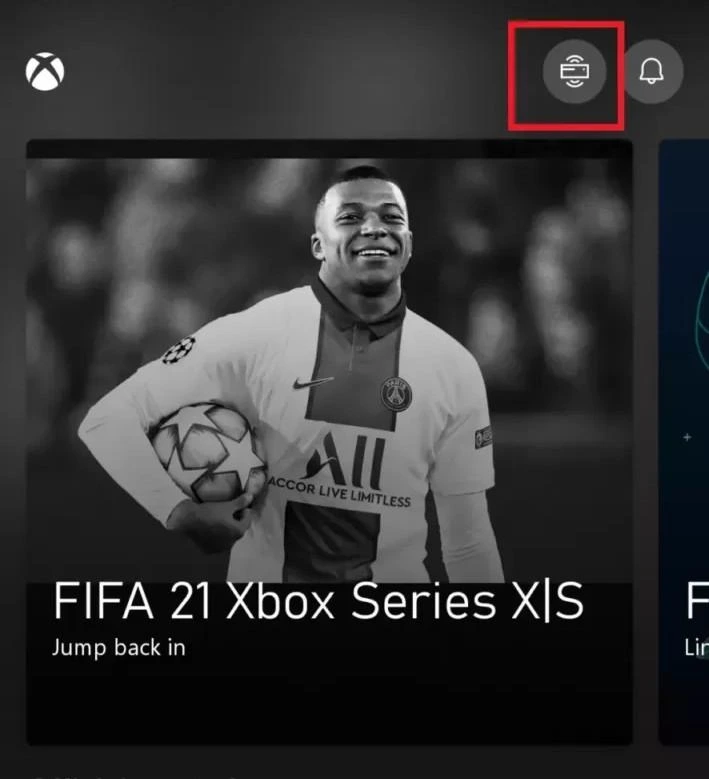 From the slide-up menu, click on "remote play on this device" to enable streaming.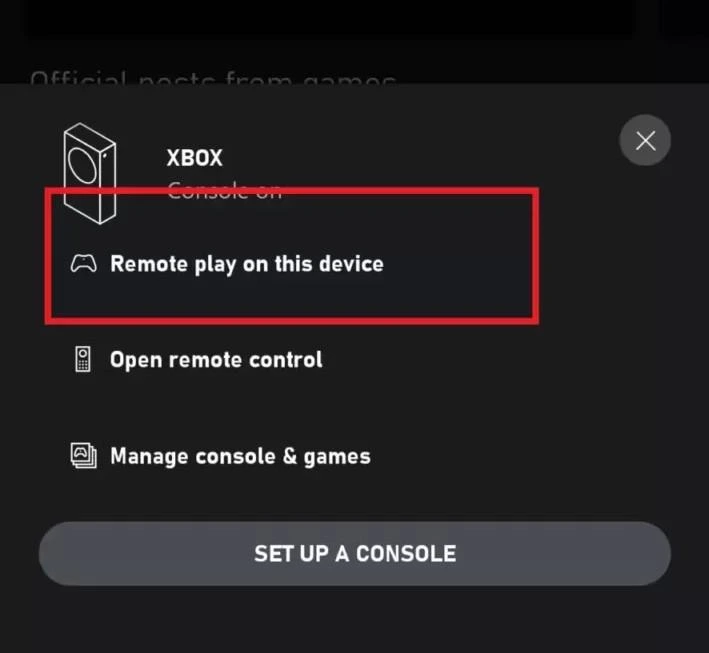 Click on Continue on the wireless network prompt that comes up next. After a while, you will get a notification when your Xbox is playing remotely.
On your phone screen will be a stream of whatever is playing on your Xbox console. This also includes a live audio stream of the Xbox audio as well. With your phone already connected to your AirPods, you will be getting the Xbox audio right in your ears, AirPods style.
Frequently Asked Questions
Related Posts:
Please follow and like us: