If you have been texting a particular number for a while now without a reply or indication that the message has been delivered, then you might have been blocked. Further down, you will see How To Text Someone Who Blocked You On iPhone.
Have you been blocked?
When you are blocked by someone on iPhone, you do not get any notification whatsoever that you have been blocked. It is completely anonymous. Likewise, when a blocked number is unblocked, you also get no notification. So, how do you know if you have been blocked on iPhone? There are certain signs you should look out for and if you see such signs, then there are chances that you have been blocked.
Normally, when messages are delivered, you see a delivery sign next to the message. After sending a message on iMessage, check for the delivery sign underneath the text bubble. If you do not see the message delivered sign, then you have been blocked.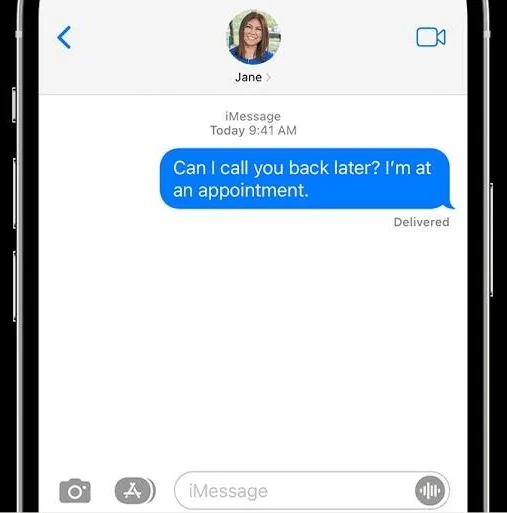 Also if you see the "iMessage Not Delivered Error" beneath the text bubble, then it is an indication that you have been blocked.
Your messages not going through might not always mean you have been blocked, sometimes it might be a result of very poor network reception.
If a chat bubble has the "Not Delivered" error message next to it, try sending it as a text message instead. iMessage uses your data network to send text across, if the data network is not available, messages will go through if SMS is not enabled.
To send as a text message,
Click on the info icon next to the error message to access actions.
Click on "Send as Text Message" from the list of options.
If you have attempted to send a message on iMessage using both data and cellular network and it is yet to be delivered, then you have been blocked.
Other ways you can know if you have been blocked include
Check the iMessage bubble color.
Look out for message delivery reports. After a message has been delivered to the recipient, if enabled, a delivery notification is sent back to the sender. If you have SMS delivery reports turned on and you do not receive delivery reports, then your number may have been blocked.
Try calling the number. When you are blocked from texting, you are also blocked from making calls as well. A call that doesn't ring or even connect is a sure indication that your number has been blocked. Call with another line to see if it rings. If it connects while yours doesn't, then your suspicion that your number has been blocked is true.
See also, How to Know if Someone Blocked you on WhatsApp 2022.
How To Text Someone Who Blocked You On iPhone
Change your caller ID
Your Apple ID is the account that gives you access to services on iPhone like Apple TV, FaceTime, iMessage, etc. A single account with your email address and phone number, you can use it to text as well on iMessage.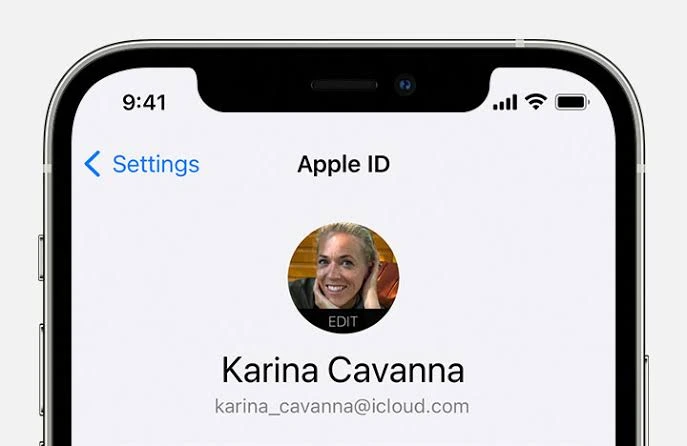 You can add and remove email addresses that you use for Apple ID for making and receiving calls, sending and receiving messages, and other Apple services. By changing your email address, you can text someone who blocked you on iPhone. This is because you will be using a different email address other than the one that was blocked.
To add a new email address to your Apple ID
Open Settings.
At the top of the screen, click on your Apple ID name.
Click on Name, Phone Numbers, Email.
Navigate to Contactable At and click on Edit beside it.
Click on Add email or phone number and then select Add an Email Address.
Enter your new email address in the provided space and then click on Next. You will be required to verify the email address with a code sent to that email address. Copy the code and enter in the provided space to verify and add the email address.
Alternatively, you can also add a new email address by following the steps below.
Open the Settings app on your iPhone.
Navigate to and click on Messages.
Now click on Send & Receive on the messages settings.
Go to the section that says "You can be reached by iMessage at". Click on Add another email underneath it.
Enter a new email address other than the current one in the space provided.
Proceed to verify the email address. This will require you to open a link embedded in an email sent to the new address.
Select a new email for iMessage
After verifying your new email address, wait for a pop-up asking to use the email address for iMessage and FaceTime. Click on Yes to add it to the iMessage service. In the absence of a pop-up, you can use this alternative method below to set the new email for iMessage.
After the email address has been verified, you now have a new caller ID and you can start using it to text who you want to.
To text the person that blocked you on iPhone
Open settings.
Select messages.
Click on Send & Receive.
Go to "Start new conversations from". From the list of added email addresses, choose the new email address you just added.

Now, go back and message the person.
After choosing the new email address as your caller ID, all messages you send will be coming from that address. With the new email, you can successfully text someone who blocked you since it is not blocked like the previous email.
Use an anonymous texting service
Another way to text someone who blocked you on iPhone is to use a third party or anonymous messaging service. These are websites or applications that allow you to send texts to anyone via the internet.
This is a good option if you do not have another phone number since you do not need a phone number to use them. You just need to open the app or website, enter the message and the recipient's phone number and then click on Send. Easy! You will be able to anonymously text someone who blocked you on iPhone.
You can download any of the following apps from the Apple app store to text anonymously.
Some anonymous texting services include
You can choose from any of the services above to get started.
Frequently Asked Questions
Related Posts:
Please follow and like us: